---
News...
Church Leaders denounce suspension of "Dubs" policy
In a joint letter to the Home Secretary, the leaders of five Churches have expressed their concern at the Government's announcement that it intends to suspend the programme for the safe re-settlement of unaccompanied minors seeking refuge in the United Kingdom.
The statement, signed by Baptist, Methodist, Quaker, Church of Scotland and URC leaders, can be found here.
Please take the time to read it.
---
Churches Together Prayer Group
9.15am, Wednesday, March 1 in the Quiet Room at Wetherby Methodist Church, Bank Street
These monthly meetings take place on the first Wednesday of every month.
This is a great opportunity to meet with other Christians from around the town to pray for our community, and to enjoy a coffee and fellowship afterwards in the coffee lounge.
---
Women's World Day of Prayer
Friday, March 3 at Collingham Methodist Church
12.30pm: Shared lunch; 1:45pm: Service
This year's theme is "Am I being unfair to you?" and has been prepared by women in the Philippines.
There is a faith lunch at 12.30pm, which will be followed by the service at 1.45pm (prompt). Lunch participants are asked to bring a "tea plate size" of food to share, if possible.
Further details have been circulated to churches.
---
Great British Spring Clean - Wetherby version
10.00am - 1.30pm on Saturday, March 4 starting at the Town Hall
As part of the Great British Spring Clean, the Town Council is organising a clear-up day and everyone is invited to take part.
The council will be providing the necessary accoutrements (high-viz jackets, gloves, litter pickers) and the Town Councillors will be leading teams to clear up designated areas, we are promised.
Wetherby Cricket Club is holding a coffee morning in the Town Hall, and the usual coffee morning at the Methodist Church will be in operation, so there's plenty of refreshments available for the weary litter picker.
Do come along for all or part of the time - it should be fun (honestly!)
---
Lent Lectures 2017
7.30pm on Mondays, March 20, 27 and April 3 at Wetherby Methodist Church
This year's Lent Lectures, organised jointly by Wetherby Methodist and St James' Churches, are about exploring Christian faith in relation to important contemporary issues. The talks are:
20 March: John Battle - Faith and Politics
27 March: Prof. Sue Proctor - Faith and Safeguarding
3 April: Dr Richard Vautrey - Faith and Medicine
All three speakers are well-qualified to inform and stimulate our thinking about how faith relates to these vital areas of public life. Do come along to listen and ask questions. Refreshments will be served.
Further details about the speakers are on the poster - click on the image above.
---
"I, Daniel Blake": film and discussion
2.30pm, Sunday April 9 (Palm Sunday), in Wetherby Methodist Church
We have organised a showing of this thought-provoking film by Ken Loach, which tells the story of two people caught up in the compexities of our welfare system.
After the film, refreshments will be served, followed by a discussion on the issues raised. Entrance is free, but donations to a suitable charity would be welcome.
More details will be available shortly.
---
Churches Together AGM - Minutes now available
Following the recent AGM of Churches Together, the minutes of the meeting, which include the Chairman's and Treasurer's Reports, are available for your enlightenment and ongoing prayers. Please do have a look.
---
More dates for your diary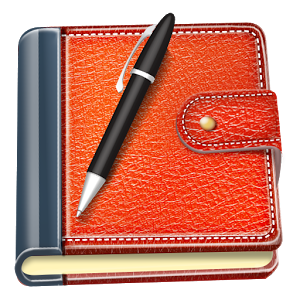 Pilgrimage to the Holy Land
November 23 - 30, 2017
Very Revd Derek Taylor is organising an 8-day pilgrimage to the Holy Land from Nov. 23 - 30th 2017. Further details will follow shortly.
---