---
Week of Prayer for Christian Unity - "Crossing Barriers"
18-25 January
This year's celebration of Christian Unity is entitled "Crossing Barriers". Appropriately, the material has been devised by German churches, who are celebrating the 500th Anniversary of the German Reformation.
We have a number of events planned and we warmly invite you to attend as many as you can. In particular, we'd love to see you at the United Service, and at the CTiW AGM which will follow.
Events for the week
Short Reflections
A short time of Bible readings, prayer and reflection, based around 2 Corinthians 5:14-20. Each session begins at 12 noon and will last around 25 minutes.
Reflection 1: Wednesday, January 18 at Wetherby Methodist Church
Reflection 2: Thursday, January 19 at St Joseph's Church
Reflection 3: Friday, January 20 at St James' Church
Reflection 4: Monday, January 23 at Margins Bookshop, Church Street
Reflection 5: Wednesday, January 25 at St Oswald's Church, Collingham
United Service
7.30pm on Tuesday January 24 at St Joseph's Church
This is a great opportunity for members of all the churches (or none) to get together to worship, pray and celebrate our common faith.
This will be followed by the Churches Together AGM, which is open to members of all churches in Wetherby, Linton and Collingham.
Men's Breakfast
8.30am on Saturday January 21 at St Joseph's Church
See full details below.
---
We look forward to seeing you at one or more of these events.
---
Churches Together Annual General Meeting
After the United Service (around 8.30pm) Tuesday, January 24 at St Joseph's Church
Although the Churches Together Executive meets together five times a year, this is a short meeting where all the churches in Wetherby, Linton and Collingham gather to share news, elect officers, and agree the churches' financial contribution for the coming year. It is open to all church members, and you will be very welcome.
Please do come, or just stay on after the United Service.
---
Men's Breakfast
8.30 - 10am, Saturday, January 21 at St Joseph's Church
All men will be most welcome to join us for an excellent cooked breakfast followed by a talk by John Battle KC SG, entitled "From the Global to the Local'. John was MP for Leeds West until 2010 and a Minister of State at the FO and DTI. He also chaired the All-Party Parliamentary Groups on Poverty and on Overseas Development and, prior to becoming an MP, was National Coordinator for Church Action on Poverty.
The breakfast is a great opportunity to share with Christians from other churches. There is a suggested minimum donation of £5, and any surplus will be given to a suitable charity.
To book your place(s), please contact your CTiW rep, or call Andrew Mead (07966 277816) or John Thompson (07872 376472). Why not invite your (male) friends and neighbours?
---
Christmas Day Dinner a resounding success!
Very Special People on a Special Day
Something very special happens when Church and Community become one so seamlessly that you can't see the join.
Churches Together invited those who would otherwise have been on their own or who might find the day difficult, to join together for a Christmas Day dinner, and a great time was enjoyed by all.
Donations and volunteers came from within and outside the Churches, but on the day it was mentioned by someone that they couldn't tell who was a guest and who was a helper.
Some comments on the day reflected the importance of such an event:
"If I hadn't come here I wouldn't have seen anyone else today."
"I didn't expect a present - this is probably the only gift I will get this year."
"It was a privilege and a joy to be a part of today."
The room was full, the food was plentiful, the atmosphere enhanced by handmade decorations, homemade mince pies, Christmas songs and Santa with presents.
A huge thank you goes to every business, organisation and individual who gave produce, money or time to help make this day special for some very special people.
Our thanks go to Nic & Sally Sheppard for organising this event.
---
More dates for your shiny new diary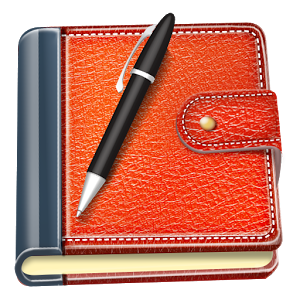 Women's World Day of Prayer
Friday, March 3
Lunch: 12.30, service: 1.45pm at Collingham Methodist Church
Lent talks
Mondays, March 20, 27 and April 3
7.30pm at Wetherby Methodist Church
---
CTiW now has a presence on Facebook!
Please check out our presence on Facebook, 'Like' us, and post something interesting.
Thanks to Kelston and Andrew for setting this up.
---
Churches Together Prayer Group
9.15am, Wednesday, February 1 in the Quiet Room at Wetherby Methodist Church, Bank Street
These monthly meetings take place on the first Wednesday of every month.
This is a great opportunity to meet with other Christians from around the town to pray for our community, and to enjoy a coffee and fellowship afterwards in the coffee lounge.
---